Stakeholder Experiments
Target Audience
Expert intermediaries such as welfare organisations, relevant public bodies, networks of support organisations and associations of marginalised and vulnerable groups
Objectives
With the aim to go beyond theoretical models, small-scale stakeholder experiments will involve social innovation stakeholders in challenging and further developing the Go to SI Behaviour Scenariossimulation models, ensuring that they are grounded in reality and reflect diverse needs, perspectives and ideas.
Proceeding
The above audience is invited to participate in an initial consultation workshop to identify drivers and barriers of social innovation in tackling marginalised and vulnerable groups' needs. The expected outcome is an overview of economic, political and social drivers and barriers of social innovation, to be fed into the Go to SI Behaviour Scenariossimulation model and Go to Drivers & Barriersdevelopment of concepts.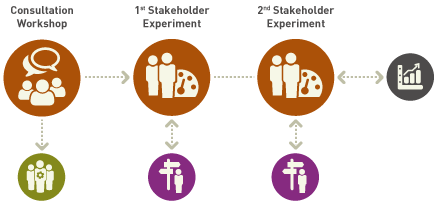 In the subsequent two stakeholder experiments participants will challenge the model by «experimenting» with its applicability: The experiments will place experts in the role of decision makers able to shape drivers and address barriers. Based on the Delphi method, the experiments will run in several rounds thus allowing the experts to understand each other's perspectives on the drivers and barriers. The experts will then adjust their views in response to these insights and to the other experts comments. By improving feedback during several discussion loops, the experiments will consider multiple relevant dimensions of reality and applicability. In addition, the second round of experiments will be utilised to collect feedback from the participants on the developed social innovation Go to SI Indicator Setsindicator sets. Social innovation LivingLabs (e.g. ENoLL members) will be used to increase the experiments significantly. The outcomes of the experiments will be fed into the simulation iterations and scenario building.
The experts are expected to contribute knowledge and insights, and as «boundary spanners» have the potential to influence future developments in the field of action.
Basic Information
Latest News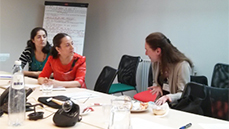 July 19, 2016
Take a look at the outcomes of SIMPACT's 3rd Stakeholder Experiment. Organized by sfs, the discussion with social innovation intermediaries focused on SIMPACT core findings concerning the role of involvement in existing structures, bricolage attitude, resource scarcity, complexity of legal structures, as well as the SI ecosystem.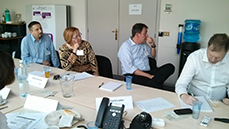 July 06, 2015
On 25 June 2015 SIMPACT held its second small-scale stakeholder workshop at CEPS office in Brussels with experts from various fields of social innovation for vulnerable people.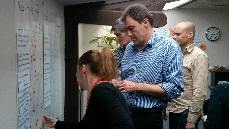 September 30, 2014
Vulnerable peoples view of social innovation: insights from the 1st stakeholder workshop bringing together 12 experts, representing stakeholders of vulnerable groups in Europe, social innovators, research and policymakers.
Glossary